Après l'un dés PPV les plus brutal de l'histoire de la PWF , un Whiplash torride s'impose, un nouveau World Heavyweigth Champion qui n'est nul autre que "The Paul Heyman Guy's" Brock Lesnar, Le Champion Intercontinental qui défend son titre brillamment, Un Edge contre Dean Ambrose qui fut un match Extremement saignant mais ou Edge en est ressortie vainqueur ! Ce fut des matchs aussi brutal que sanglant , avec une nouvelle annonce de ce PPV , Diamond Dallas Page ne catcheras peut-être plus du à une grosse blessure infligé par Cesaro pendant son entré. Bref débutons la soirée avec un mat...
Les lumières s'éteignis... Après une grosse minute de silence des rayons bleu passer sur les titantrons..
[size=15.555556297302246] "Wrestlemania is coming ... And when Wrestlemania comes, the biggest stars do the same!" [/size]
[size=24.44444465637207]IF YOU SMELL.. WHAT THE ROCK..  IS COOKINNNNNNNNNNNNNNNG
[/size]
Oh Mon Dieu !!! The Rock est de retour à la PwF , il y avait quelle que rumeurs il y à plusieurs mois mais rien de concret est la on y es !!!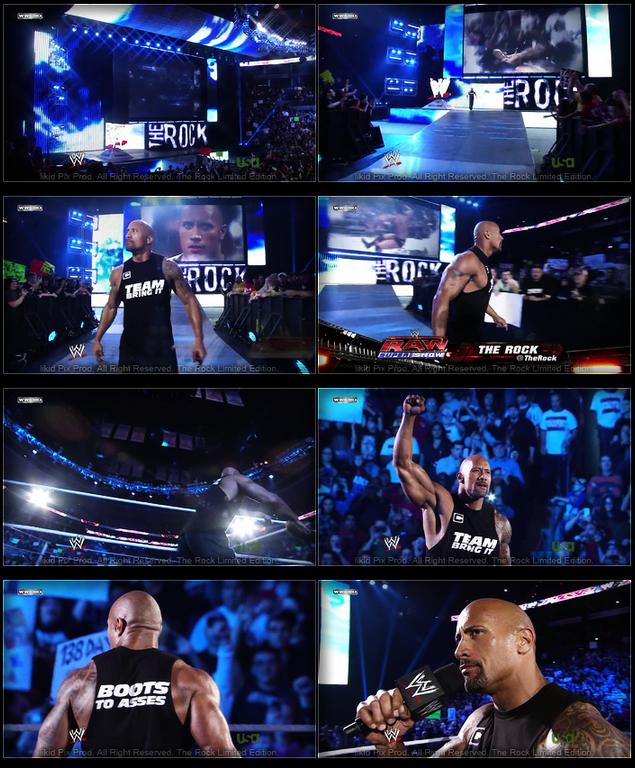 For The First Time EVER !... I SAY FOR THE FIRST TIME EVEEEEEER !!!.. THE ROCK IS COME BACK TO .. PRO WRESTLING FOUNDATION !!...
Ecoutez , si The Rock est de retour , ce n'est pas pour l'argent ou les filmes , dans ma vie , j'ai pue réalisé mes rêves, Footballer , Catcheur , Acteur... MAIS.. En grandissant , on comprend certaine chose , l'une d'elle est que les rêves , ne sont pas toujours fais pour être réalisé.. Mais souvent pour nous faire avancer. Quand The Rock fut au top du sport divertissement , il était bien ! Quand The Rock était acclamer pas vous il était bien ! J'étais bien à ce moment la , il n'y il a rien de mieux que d'être au top dans ça passions ! & si je suis revenu ici ce soir , c'est pour vous , c'est pour le catch ,c'est pour revenir pour le sommet et pour sa, quoi de mieux que le plus grand show de tout les shows !?
Wrestlemania !!!
And Finaly , The Rock is come back to Wrestle-Maniaaaa... The Great One is back for become again The People Champ !! The Great One is back for become the new World Heavyweight Champion ! And The Rock is come back for annonce to you one of the main event of Wrestlemania... In a 4 man Money In The Bank Match ! The Rock will do one of the biggest match of his career to become.. The New Mister Money In The BANK !!
[size=17.77777862548828]And From Now, You Will Smell What The Rock Is Cooking !...[/size]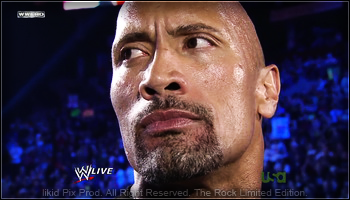 Le segment ce fini sur le théme song de The Rock.