BigBro'
PWF Admin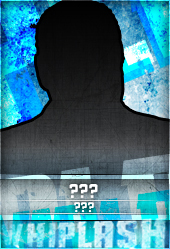 Messages

: 760


Date d'inscription

: 04/10/2013


Age

: 30


Localisation

: Gisors (Haute-Normandie)


Heel/Face

: Face


Sujet: Helms gets on my WAR NERVES! Dim 25 Mai - 19:58

---

LADIES AND GENTLEMEN, GOOD EVENING! YOU'RE WATCHING ONE OF THE MOST FEARED PAY-PER-PIEW OF THE PWF :WELCOME TO "WAR NERVE"!

Soyez les bienvenus, nous sommes le Dimanche 25 Mai 2014, et nous sommes prêts à déclarer la GUERRE, ici, à la PWF! Nous sommes heureux de vous recevoir sur cette antenne, pour suivre "War Nerve", avec comme spécialité : LE "STEEL CAGE MATCH"! En effet, la plupart des matchs auxquels vous assisterez auront lieu dans ces structures métalliques impardonnables et dangereuses. Ce sera le cas pour le "Tag Team Match" entre Chris Jericho et The Rock qui défendront leurs "Tag Team Championships" contre Jack Swagger et Seth Rollins. Un autre "Steel Cage Match" opposera "The Animal" Batista au terrifiant et mystérieux Bray Wyatt. Le "Main-Event" de la soirée sera aussi un "Steel Cage", où Brock Lesnar devra défendre le "World Heavyweight Championship" contre Willow.

Mais ne brusquons pas les choses, car pour lancer ce PPV, nous aurons droit à un "Single Match", sans cage bien sûr, qui verra la collision entre Antonio Cesaro et Big E Langston. Mais avant de passer à l'action, nous venons tout juste d'apprendre qu'une Superstar est prête à lancer un message, depuis son "locker room". Et il semblerait qu'il s'agisse du Légendaire...RAZOR RAMON, qui tentera ce soir de détrôner Gregory Helms de son fameux "Intercontinental Championship".

So, listen to "The Bad Guy"!!!

#Razor Ramon#...HEY YO!!!

| HEY YO!!! |

Gregory...Helms...As the beginning of your song says : "LISTEN! IT'S TIME!" But tonight, Chico...it won't be your time anymore...IT...WILL...BE...MINE!!! Some days ago...on "Sunday Night Whiplash"...you said that you're better...and superior to all the Legendary "Intercontinental Champs"! Tonight...Helms...you have to put your money where your mouth is, because as you know...I AM a former "Intercontinental Champ"! In other words...Muchacho...PROVE IT...OR SHUT UP!

| Acclamations de la foule. |

Helms...you call yourself a "New Legend"...but tonight...I'M GIVING YOU A REAL ONE! SAY...HELLO...TO "OOZING MACHISMO"!

Les fans étaient sous le charme du charisme en Or de Razor Ramon. Avant que la caméra ne se coupe, "The Bad Guy" retirait son célèbre cure-dent pour le propulser en direction de l'objectif.

Spoiler:

BigBro' is a GENIUS, and if you don't believe it...JUST ASK HIM!

Don't forget the good old days!